{Updated Flyer} Valley Indians Youth Basketball Camp October 24, 25, 26. Registration Fee: $25 Grades 3-6 If you would like to preregister, please email your Name, Grade, Shirt Size, and School to
craig.tackett@valleyls.org
ALL CAMPERS WILL RECEIVE A FREE T-SHIRT! The time is 5:30pm to 7:30pm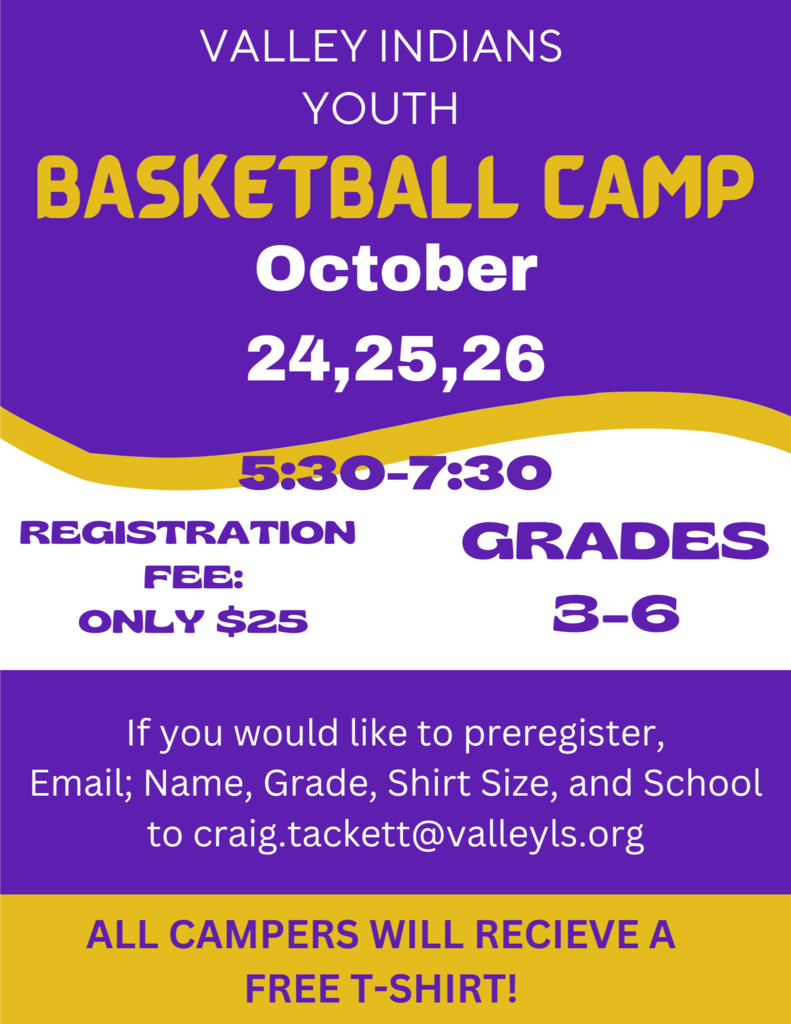 October 3-7 is NATIONAL YEARBOOK WEEK. Look for order forms to come home with your student soon! You can order by returning the completed form with payment to Room 162 or you can order online at yearbookforever.com. Yearbooks are $25. There are also limited extras of last year's book. The first 20 IN-PERSON orders placed Oct. 3-7 have the option to purchase last year's book for only $15. That's both books for $40! PLACE YOUR ORDER SOON!
https://yearbookforever.com/schools/valley_middle_school_buy_yearbook_309254/C79c2Q6orGqr7QMtECVbwwmV

2022 Valley Athletic Hall of Fame Induction will be at 6:45pm before the Valley vs Waverly Football Game on Friday Sept. 30th. Those being Inducted Craig Crabtree, Bill Damron, Sherri(Wilson)See , Darren Crabtree
Sub-Paraprofessional Aide Openings - Contact Lisa Harley 740-259-3115 Qualifications • Demonstrated ability in working with students in formal and informal situations and show evidence of successful work experience • Eligible to obtain a State Paraprofessional Aide License • High School Diploma or G.E.D • Must be physically able to lift up to 75 pounds • Valid driver's license or state ID • Reliable and insured transportation • Hiring contingent upon successful TB Test and other background checks Responsibilities • Reports to: Building Principals • General Duties: To assist the teacher in achieving teaching objectives by working with individual students or small groups to help them achieve the skill levels of the class as a whole • The aide will accomplish this goal under the direction of the classroom teacher and the supervision of the building principal • Works with individual students or small groups of students to reinforce learning of material or skills initially introduced by the teacher • Guides independent study, enrichment work, and remedial work set up and assigned by the teacher • Corrects papers and supervises testing and makeup work as assigned by the teacher • Assists with such large group activities as reading aloud and storytelling • Serves as the chief source of information and helps any substitute teacher assigned in the absence of the regular teacher • Alerts the regular teacher to any problem or special information about an individual student • Maintains the same high level of ethical behavior and confidentiality of information about students as is expected of teachers • Assists with the supervision of students during emergency drills, assemblies, play periods, and field trips • Performs other job related duties as assigned by the teacher, principal or designee • Works with individual or small groups of students on specific skills and/or assignments • Assists in classroom by answering individual student's questions while he/she is working on assignments • Monitors/assists students during lunch, free-time activities or work placements • Assists students with personal health needs such as feeding, walking, toileting, etc. • Accompanies student to inclusion classes, as needed • The incumbent will be required to follow instructions and perform duties required by the incumbent's supervisor, appointed authority, or designee • Creates visuals (visual schedule, social stories, reward schedule, etc.) to aid the student's sensory/behavioral needs • Collects data, if requested

This message is for Peewee Football and Cheer. This is a reminder that the last day to sign up for peewee homecoming is tomorrow at the middle school football field entrance from 6-7pm. Registration fee is $20. If you have any questions please contact Heather McClain at 740-285-2798.

The Valley Middle School has EXTRA 2022 YEARBOOKS AVAILABLE. Please contact Mrs. Williams at Valley Middle School. These are limited supply and first come, first served. Cost is $25. The Valley Middle School number is (740) 259-2651.

Valley Athletic Boosters Car Show 2022. Thank you to all who came out and supported Valley Athletic Boosters on Saturday at our first Car Show. The music was playing, and the cars were shining on Saturday in Lucasville. There were some very nice cars in attendance. "Our plan was to get the car show started and off the ground this year, and hope to build on this for a larger event next year", said Craig Tackett. "I'd like to thank each and everyone who came to the car show". There were many door prizes that were given away as well as People's Choice awards for 1st, 2nd, and 3rd place. Participants and spectators had the opportunity to vote on their favorite car. Votes were counted and trophies were given out to the top three choices. Congratulations to our winners. 1st Place: Jamie Woods, 1970 Chevrolet Nova from Chillicothe, Ohio. 2nd Place: Mike and Schreena Drake, 1967 Chevrolet Camaro from Lucasville, Ohio. 3rd Place: Mike Wells, 1950 Ford Fire Truck Custom from Lucasville, Ohio.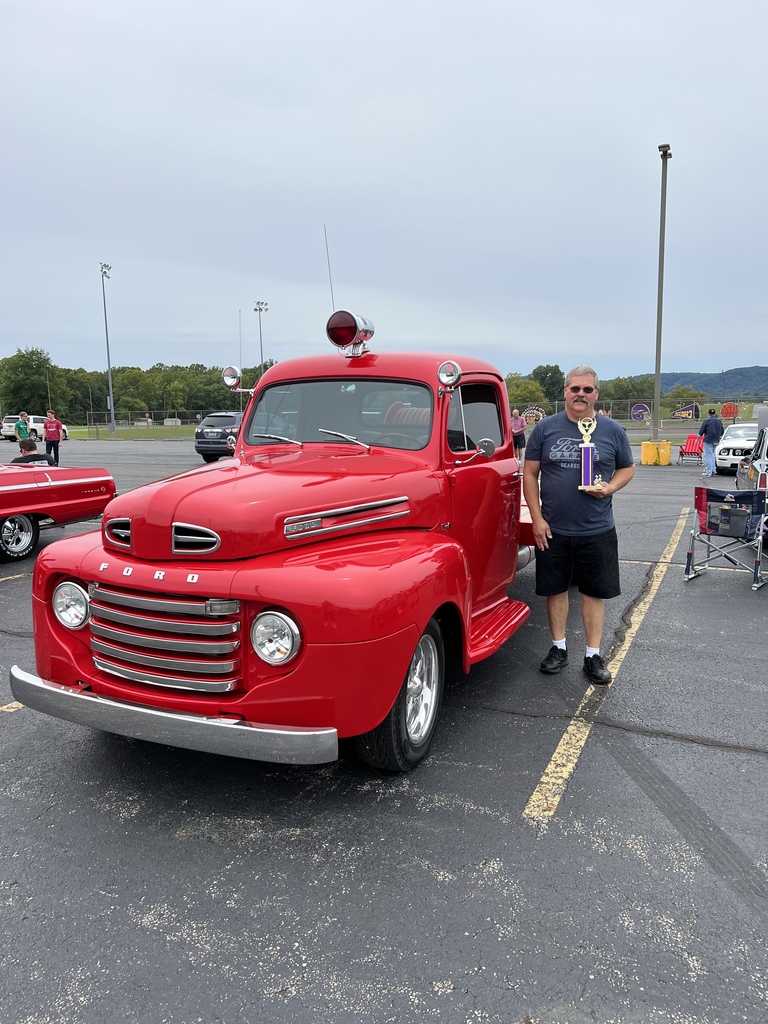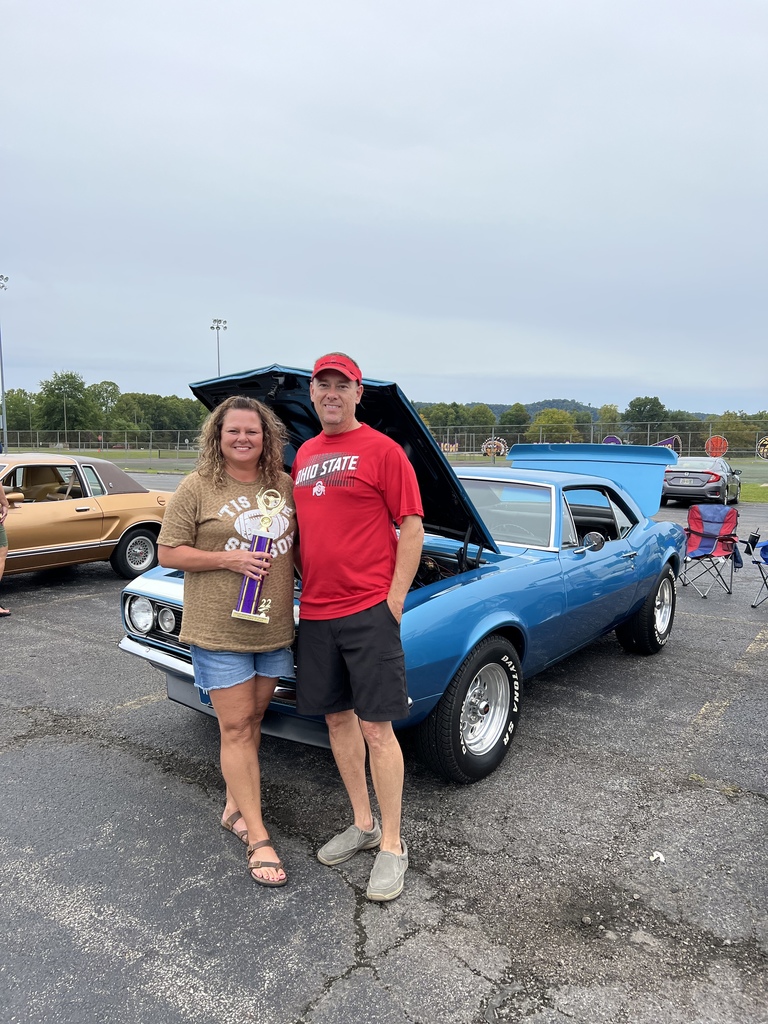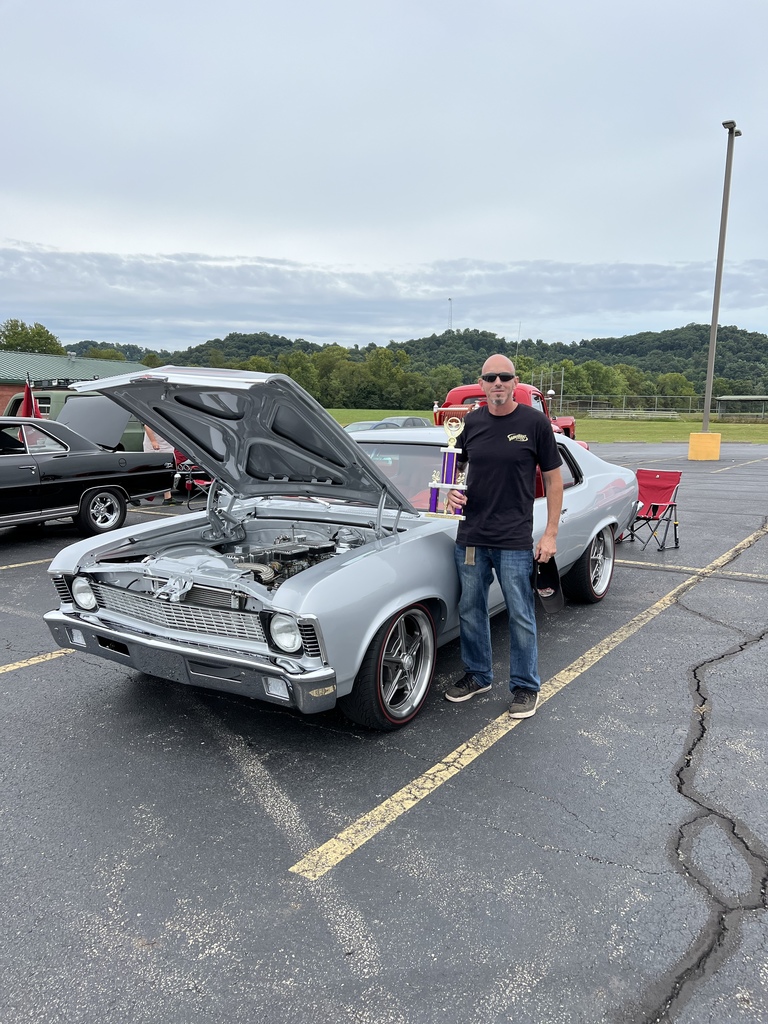 The 2022 High School yearbooks are here. Please email Mrs. Daniels at
karrie.daniels@valleyls.org
to make arrangements to pick up your yearbook. There are also a few extra copies available for $55 if you forgot to order one.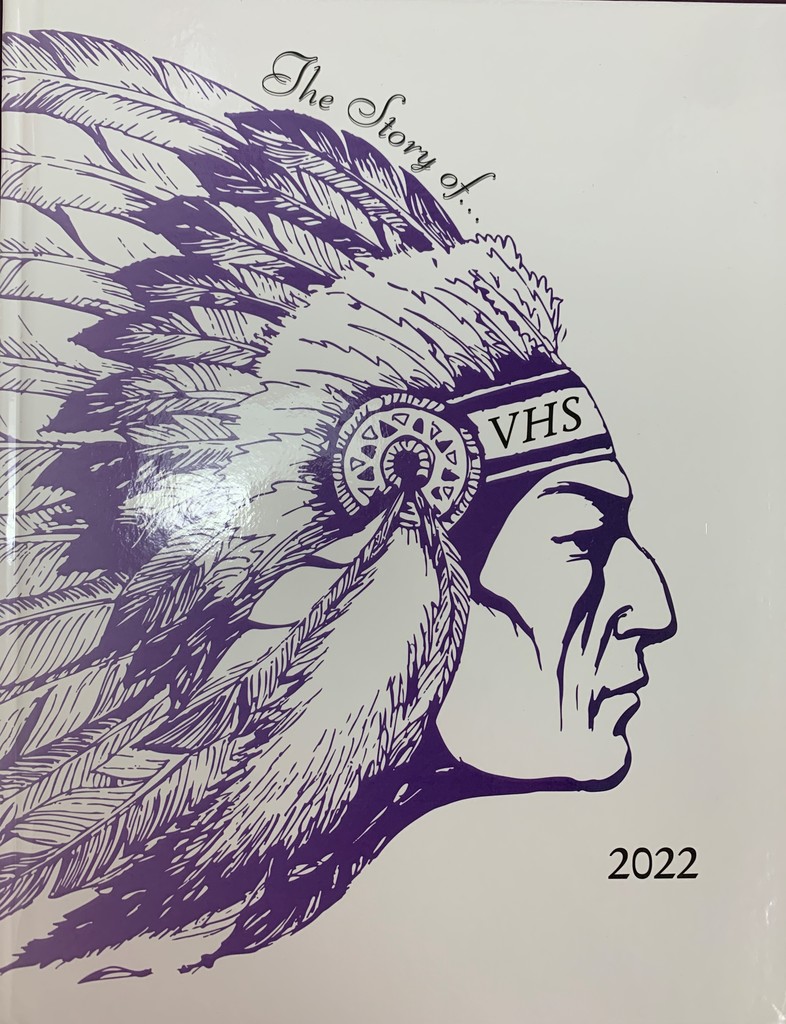 Valley Band: Help Wanted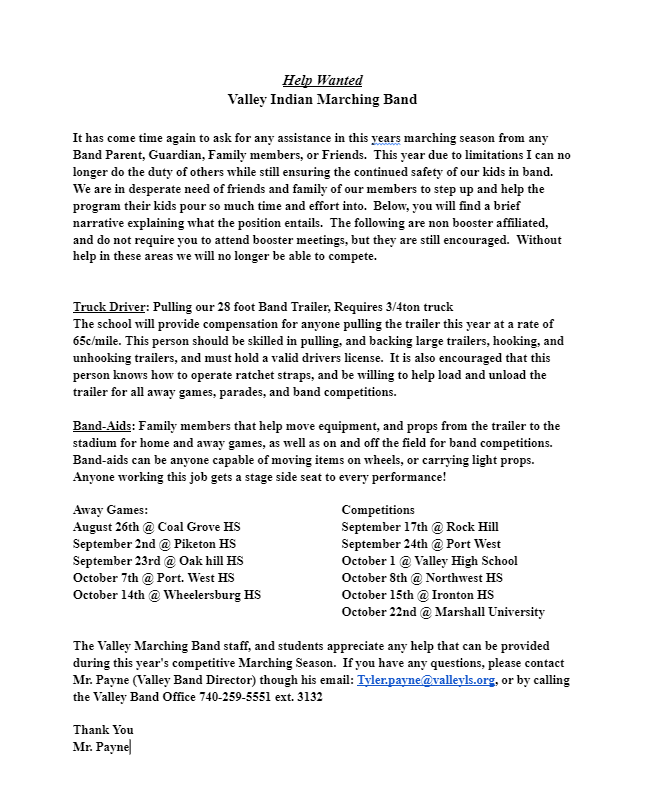 Valley Middle School Transportation Changes ​Buses will pick up VMS students before VHS students this school year. VMS bus riders will be dismissed before parent pick-ups. There will be no parking permitted in front of the building starting at 2:15 until the buses leave at approximately 2:35. Cones will be placed to clear the front parking lot at 2:15. If you need to pick your child up between that time frame, please call the office to make arrangements. Students getting picked up will be dismissed from the building as soon as the buses leave. The cones out front will be removed, and then parents of 5th graders may park in the front. Parents parking in the front will need to park in two single-file rows. Only 5th graders and siblings of 5th graders will be dismissed out front. If you are a parent of a 5th-grader, please do not arrive before 2:35 because there will not be available parking. If you are a parent of a student in 6th-8th grade, you will pick up your child in the back parking lot. We will use the cone system in the back to stop traffic for students in 6th-8th grades. All parents must be parked in a parking space and remain parked until the cones in the back have been removed and the school staff has signaled to begin leaving. During the first few weeks of school, morning dropoff and afternoon pickup tend to be more congested as we are all adjusting to new routines, so please be patient with us and each other.


Valley Middle School and Valley High School will be offering a vaccine clinic for required 7th and 12th grade immunizations for school attendance. Please see the flyer for details. Consent forms are attached and must be completed and turned in the school nurse the first week of school, but must be turned in before vaccine clinic dates. Click here for:
https://www.valleyindians.net/article/788612
ATTN HIGH SCHOOL GIRLS - OPEN GYM FOR VOLLEYBALL- SEE ATTACHED FOR SCHEDULE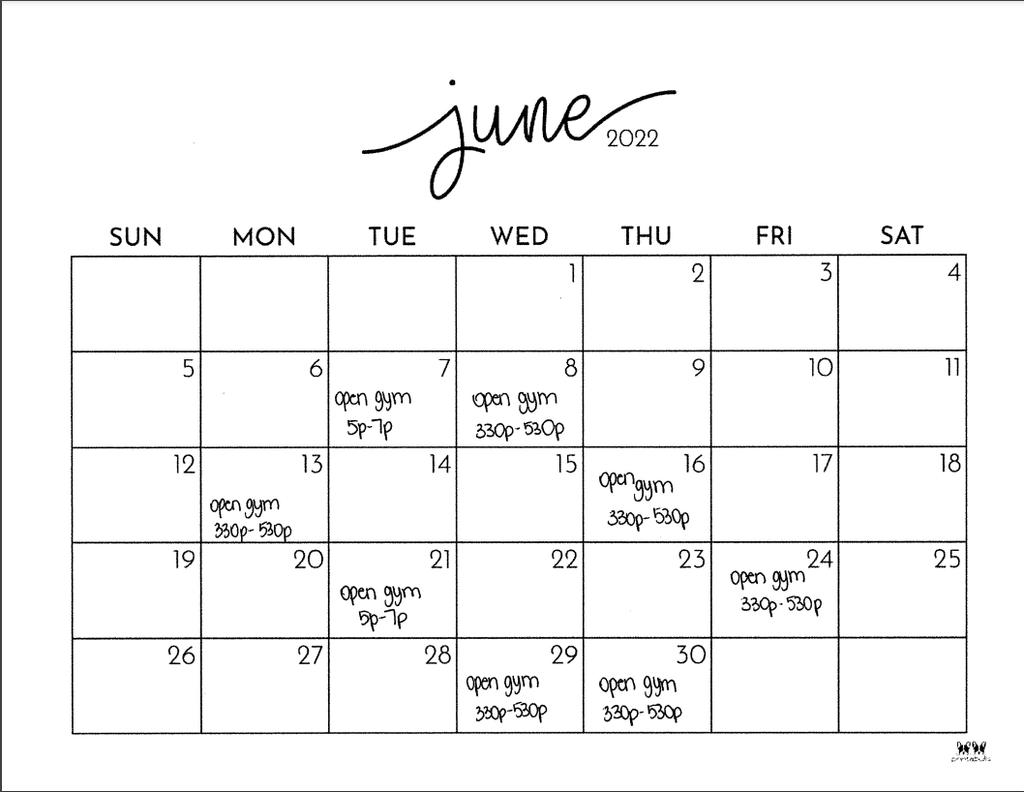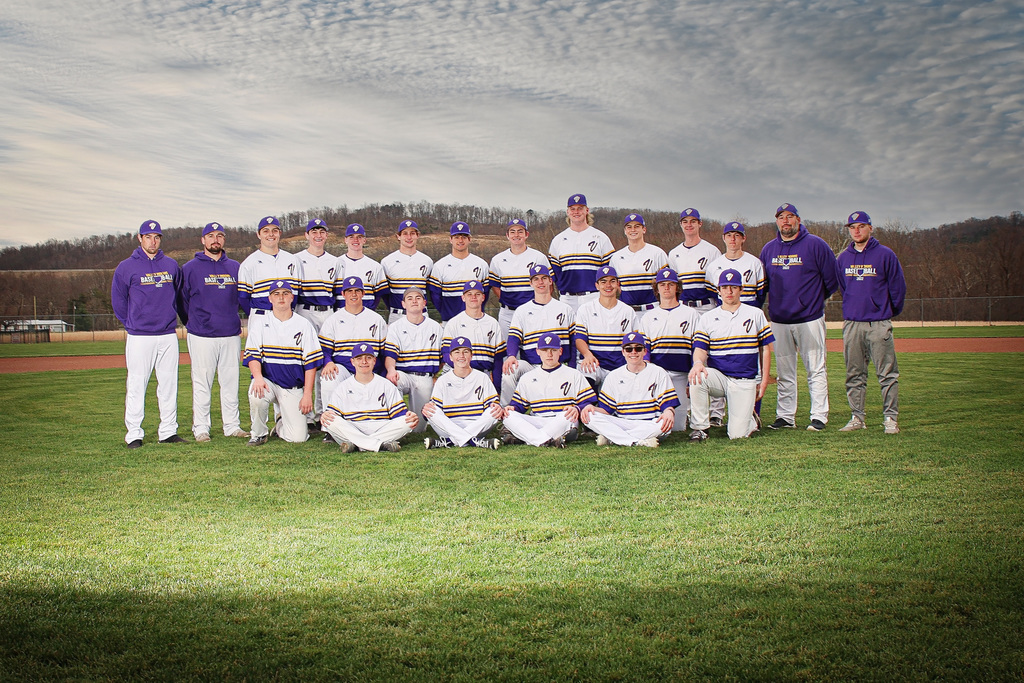 LL Sweets and the Valley Band Boosters have teamed up to raise funds for the Valley High School Band. On Thursday, June 2nd, 2022. LL Sweets will donate 20% of all pre-taxed food sales from guests ordering who mention "Valley Band".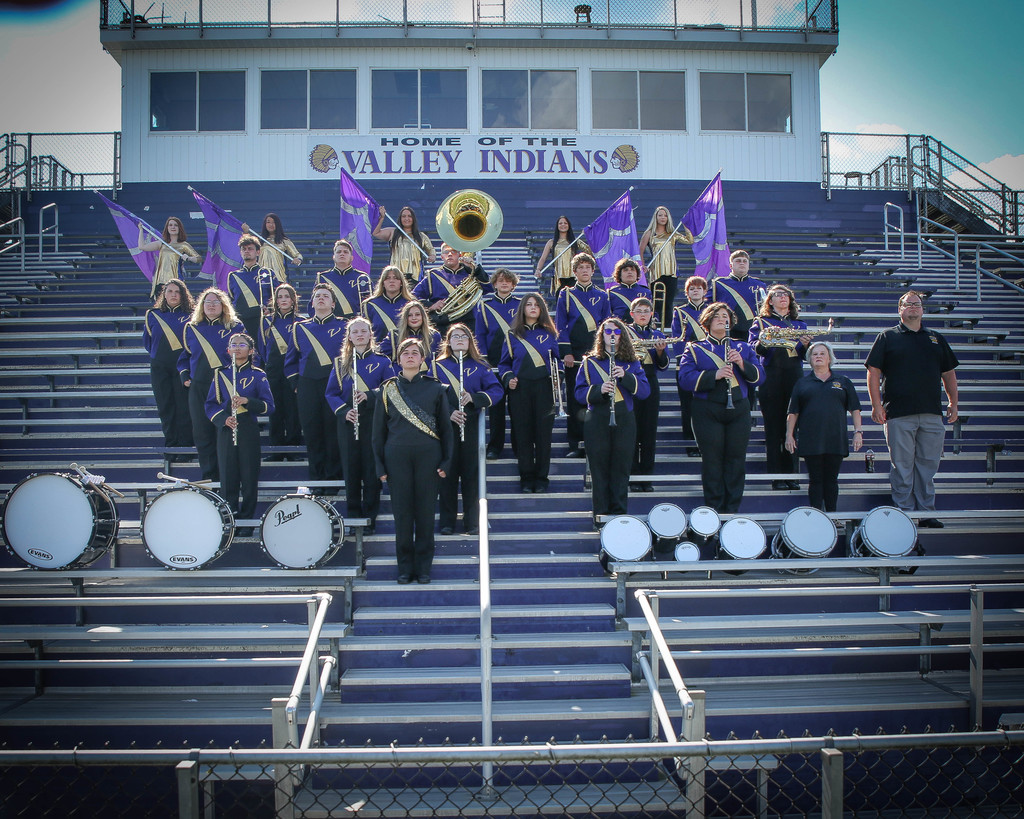 Summer Food Application 2022 FREE SUMMER MEALS FOR KIDS! Valley Local Schools will again be participating in the Summer Meals Program. Students whose families meet the income requirements and live in the Valley Local School District will be able to pick up food throughout the summer. Please fill out the application to ensure your family is on the list as there are limited slots available. Meal pick up will be every Wednesday starting on June 8 and ending on August 3rd. Pick up location is at Valley Elementary School and pick up time is 9:00 to 10:00am. Please click here to fill out the application form:
https://docs.google.com/forms/d/e/1FAIpQLSdti-6aP3IrVO_FP73ubFEEK7CWZkoD7mebO8m1c0Fp4m4rug/viewform?vc=0&c=0&w=1&flr=0

Congratulations to the VHS Boys on reaching the District Championship Games! Division IV Southeast District Championship Games (First Team Listed is the Home Team) 4:00p Lucasville Valley v. Fairfield Leesburg 7:00p Whiteoak v. South Webster We will follow the same pregame times as the District Semifinals. Teams will get their allotted warm up times. Tickets will go on sale this afternoon/evening here:
https://ohsaa.hometownticketing.com/embed/event/15078


We would love to put YOU in the yearbook! Please send the yearbook staff ANY candid photos you have from this year of Valley High School students (grades 9-12)! Text to (740)-935-0694 to send the pictures in! Feel free to share this post!💜📸💛