Nutrition Director: Shanna Cox
Elementary Staff:
Sis Cline- Head Cook
Sherry Mongomery- Cashier/Cook
Renee Blair-Cashier/Cook
Middle School Staff:
Vera Neace- Head Cook
Sharon Fritz- Cashier/Cook
High School Staff:
Head Cook- Shirley Manchester
Krista Venturino-Day- Cashier/Asst.
Angie Harris-Cook
Nutrition
ATTENTION: We want to make sure every student receives a hot breakfast and lunch this year. So please make sure to send in payments with your child. No child has ever, or will be, denied a full reimbursable lunch tray / Alternative meal. There is no charging for extra items, they must have cash or funds in their accounts.
Menu Changes & Updates: Check here for any changes: No changes
EXCITING NEWS FOR Valley Elementary
I have some very exciting news! I applied for a Grant called The Fresh Fruit & Vegetable Program, I have done this every year for our elementary students to help with a mid-day snack for all of our students! This is only for Elementary Schools!
Well, we finally got it!
We were awarded a $30,000 dollar grant, to introduce fruits & vegetables to all of our students. I'm so excited! This will help with some of their hunger pains throughout the day we hope. :)
We will be doing this twice a week, starting tomorrow. Hopefully if all goes well we will do this every Tuesday & Thursday.
Thank you
Summer Food Rocks Program
Find meals for kids when school is closed.
To ensure that children who rely on free or reduced-price meals at school are able to get the nutrition they need during the summer months, USDA is working with states to continue providing meals to students at locations near them. Families can use this interactive tool to find directions to nearby sites as well as hours of operation and contact information.
https://www.fns.usda.gov/meals4kids

For parent support email psc_help@payschools.com or call 877-393-6628
https://www.payschoolscentral.com/
Prepay Student Meal Accounts ONLINE!
Our district has selected the PaySchools Central payment portal for parents. Now you can pay for your children's school lunches online securely and quickly. No more lost cash or checks!
If you had a previous year cafeteria balance, it has been carried over.

1. Create your account using your computer or tablet at: www.payschoolscentral.com

2. If you want to use your phone, download the PaySchools Central app on the Apple App Store or Google Play.

3. Complete account registration by selecting register, entering your profile details, setting up your password via the email link we'll send you, then logging in.

4. Add your children to your account using their student ID numbers.

5. If you'd like, enter credit card and/or banking information as forms of payment to use with your PaySchools account, or simply plan to use guest checkout when the time comes.

6. Manage school payments with ease!

NOW YOU CAN:

• Manage all your children's cafeteria accounts in one place!
• Set up auto-replenish to automatically refill lunch accounts when they're running low.
• Set up reminders and alerts.
• Review your children's purchases.
• Handle payments 24/7, at your convenience, on any device.

Free and Reduced Applications will be managed through your PaySchools Central Account

Rest assured that PaySchools is PCI-compliant and maintains industry-standard SSL certificates, ensuring all your family's data is safe and secure.

https://www.payschoolscentral.com/- Click here to set-up your child/ern account.
For parent support email psc_help@payschools.com or call 877-393-6628
FOOD SUPPLY CHAIN SHORTAGES

Nationwide food supply chain shortages due to issues with labor, transportation, and raw materials continue to affect breakfast and lunch menus. For example, there are long term shortages for bread, bottles for drinks ( like Gatorade), eggs, condiment packets, and much more. These shortages may force us to make substitutions at short notice. This will continue into the 2022-2023 school year.

If you have concerns about your child's meals, you can call Shanna Cox, Food Service Director, or the head cook at your child's building.

Our Online Free/Reduced Lunch Application is below, as well as the option to print off a PDF of the Free/Reduced Lunch App and the Food Allergies Form. As you set up your Payment account or Free/Reduced Lunch application account, you'll need to know the school's zip code which is 45648 as well as your child's Student ID#.
DIRECT CERTIFICATION

If you received a Direct Certification letter, please sign and return the letter to Mrs. Cox or your child's school office. This is the process to waive the school fees. If you receive a Direct Certification letter, do not complete a meal application, your child is already approved for free meals.
■ Why aren't meals free like the past two years?
Because of the COVID-19 pandemic, the federal government made breakfast and lunch meals available free-of-charge for all students during the past two school years. The free meals ended June 30, and Congress did not renew the program. Therefore, meal prices are in effect this year.
■ What is included in a school meal?
A breakfast meal includes an entree made with grain and/or protein, fat-free or 1% milk, and fruit and/or juice (limit of one juice per meal). A lunch meal includes an entree made with grain and/or protein, fat-free or 1% milk, vegetable, and fruit.

■ What is the cost for meals?
Breakfast is $1.25 for students (all grade levels) and $1.60 for adults. Lunch is $2.35 for students in grades K-4 and $2.60 for students in grades 5-12. The price for adults is $3.50. There is no charge for students who qualify for free lunch, reduced-price meals will be $0.30 for Breakfast & $0.40 for Lunch.

Please remember to fill out the 2022/2023 Free/Reduced application this year, this also provides other benefits, such as qualifying to have certain extracurricular and athletic fees waived. Application above.
FYI: I did do the proper procedure and paperwork on trying to get our district free meals, But we did not qualify again this year! Our percentages are not high enough with 1074 students to qualify! We will try again next year. Any questions feel free to call me.
Nutrition Articles for Parents
Please check out these awesome links.

SuperKids Nutrition Founder and Creator of the Super Crew®, Melissa Halas, MA RD CDE, and her winning team of nutrition experts provide us with informative articles focused on nutrition for our families. This team represents a diverse, nationally recognized group of Registered Dietitians and nutrition professionals who specialize in Childhood, School, and Family Nutrition. They provide nutrition resources, to help schools and communities to be their best.
How to Help Your Child Choose Foods Wisely
Rosanne Rust, MS, RD, LDN

Does Your Child Make the Grade?


Hey Parents… Eat Your Fruit and Veggies, Too!
By Kate Scarlata, RD, LDN

Encouraging Your Children To Be Physically Active
By: Rosanne Rust, MS, RD, LDN

Feed Your Family Fantastic Food for Less
Norma Stewart, RD, MA


Back to Nutrition for Parents
Parent Newsletter
SuperKids Nutrition Newsletter
SuperKids Nutrition Tips

https://www.superkidsnutrition.com/sckids/index.php
Valley Local Schools follow the MyPlate dietary guidelines for student meal planning.
Eat a fruit or vegetable at every meal. Make healthy food choices.
For more information, click on Eat Right with MyPlate or download a free smartphone app: Start Simple with MyPlate.
Smart Snacks in School
We are focused on the health of our school environment. Our school district has established nutrition standards for all snacks sold in school by any entity, including parent/student organizations, teachers, boosters, fundraisers, or the food and nutrition services department. These standards for snack sales are in effect from any time before school through 1/2 hour after school, in accordance with the Healthy Hunger-Free Kids Act, the USDA and our district Wellness Policy. Non-compliant foods may be sold from 1/2 hour after school through the end of the day. These standards carefully balance science-based nutrition guidelines with practical and flexible solutions to promote healthier eating on campus.
Healthy Snack Calculators
schoolnutritionandfitness.com/images/healthlycalculator
Is Your Snack a Smart Snack? Use the Smart Snacks Product Calculator, developed by the Alliance for a Healthier Generation, to take the guesswork out of nutrition guidelines! Simply enter the product information, answer a few questions, and determine whether your snack, side or entree item meets the new USDA Smart Snacks in School Guidelines.
Kids often need snacks to help them get enough calories (ENERGY) throughout the day. Choosing healthy snacks that add nutrients, like vitamins and minerals, to their diets is essential. Smart snacking is a great way to meet daily nutrient requirements that may be missed at meal times.
Students in our district are offered healthier school meals with more fruits, vegetables and whole grains through the National School Lunch and Breakfast Program. The Smart Snacks in School standards published by the USDA will build on those healthy advancements by ensuring that all other snack foods and beverages available for sale to students in school are tasty and nutritious.
Nutrition Standards for Foods
Any food sold in school must:
Be a "whole grain-rich" grain product; or

Have as the first ingredient a fruit, a vegetable, a dairy product or a protein food; or

Be a combination food that contains at least ¼ cup of fruit and/or vegetable; or

Contain 10% of the Daily Value (DV) of one of the nutrients of public health concern in the 2010 Dietary Guidelines for Americans (calcium, potassium, vitamin D, or dietary fiber)
Foods must also meet several nutrient requirements:
Calorie limits
Snack items: ≤ 200 calories

Entrée items: ≤ 350 calories
Sodium limits
Snack items: ≤ 230 mg

Entrée items: ≤ 480 mg
Fat limits
Total fat: ≤ 35% of calories

Saturated fat: ≤ 10% of calories

Trans fat: zero grams
Sugar limit ≤ 35% of weight from total sugars in foods
Accompaniments
Accompaniments such as cream cheese, salad dressing and butter must be included in the nutrient profile as part of the food item sold. This helps control the amount of calories, fat, sugar and sodium added to foods.
Nutrient Standards for Beverages
All schools may sell:
Plain water (with or without carbonation)

Unflavored low fat milk

Unflavored or flavored fat free milk and milk alternatives permitted by NSLP/SBP

100% fruit or vegetable juice, and 100% fruit or vegetable juice diluted with water (with or without carbonation) and no added sweeteners
Elementary schools may sell up to 8-ounce portions, while middle and high schools may sell up to 12-ounce portions of milk and juice. There is no portion size limit for plain water.
Beyond this, the standards allow additional "no calorie" and "lower calorie" beverage options for high school students.
No more than 20-ounce portions of calorie-free, flavored water (with or without carbonation); and other flavored and/or carbonated beverages that are labeled to contain < 5 calories per 8 fluid ounces or ≤ 10 calories per 20 fluid ounces.

No more than 12-ounce portions of beverage with ≤ 40 calories per 8 fluid ounces, or ≤ 60 calories per 12 fluid ounces. Healthy Fundraisers

Food items that meet nutrition standards are not limited

The standards do not apply during non-school hours, on weekends and at off-campus fundraising events

The standards provide a special exemption for infrequent fundraisers that do not meet the nutrition standards. Each State agency is responsible for establishing the number of exempt fundraisers that may be held in schools each year.
https://issuu.com/educationalsnacks/docs/farmersmarket/14
Valley Local School District's Food Service Department is a self-supporting program. We receive no money from the District's General Fund budget, tax levies, or property taxes.
Food Services are funded only from federal reimbursement and student & staff payments to cover operating expenses (i.e., salaries), food supplies, kitchen repairs etc...
By federal law, Food Service revenues must meet or exceed expenditures. The profits made from the meal program support the Food Service Department and allow the department to operate without assistance from the District's General Fund.
*Unpaid meal charges impact the Food Service Program and the ability to remain fiscally responsible. To ensure the Food Service Department maintains fiscal stability, there are procedures being implemented in order to control and manage meal charges. Under federal guidelines, students who are unable to purchase a lunch will be eligible to receive an Alternative Meal which meets the federal guidelines outlined by the U.S. Department of Agriculture and the National School Lunch Program.
Valley Local School District- Lunch Charging Policy
*As you are aware, we have a school charging policy limit of $10.00 in charges. What does this mean?
There is NO charging for any extra items.
Here's an example of what will take place this year.
1. After your child owes-$2.00, you will receive an automated phone call letting you know. You will receive the phone call until charges are paid.
2. After your child owes-$5.00, you will receive a letter or email.
3. After your child owes-$10.00, you will get a call from Food Services.
4. If no attempts have been made after this, you will get a phone call from our School Administrator's.
5. If no attempts have been made to resolve this negative balance, an alternative meal may be in place.
Please understand, we want all of our students to have a hot and healthy meal every day.
But we have to hold our parents and our students' accountable for negative balances. Please
feel free to call us if you need more time or help with anything. Shanna Cox @ 740-259-6606
* Automated phone calls.
Negative phone calls are automated, if your child owes over -$2.00 you will receive a courtesy phone call. You may pay online at Valleyindians.net with Payschool, we also accept cash and checks. You can mail payments to: Valley High School.
ATT: Shanna Cox -1821 St. Rt. 728 Lucasville, Ohio 45648
Please put your child's first and last name on the check.
Thank you for understanding, any questions or concerns please feel free to call Shanna Cox @ 740-259-6606.
USDA nutritional requirements
Meals served at all Grade levels meet the age-appropriate USDA nutritional requirements for a balanced meal, complying with Congress's Healthy Hunger Free Kids Act that all districts must now follow.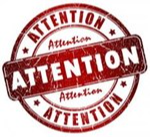 *Please check the Lunch Menu page on snow days or delays to see if there may have been a change in the menu. Also, at times our suppliers are out of an item we have on the menu, I will post this as well. We would like to keep you and your child informed as much as we can.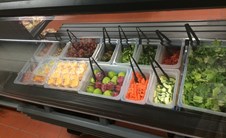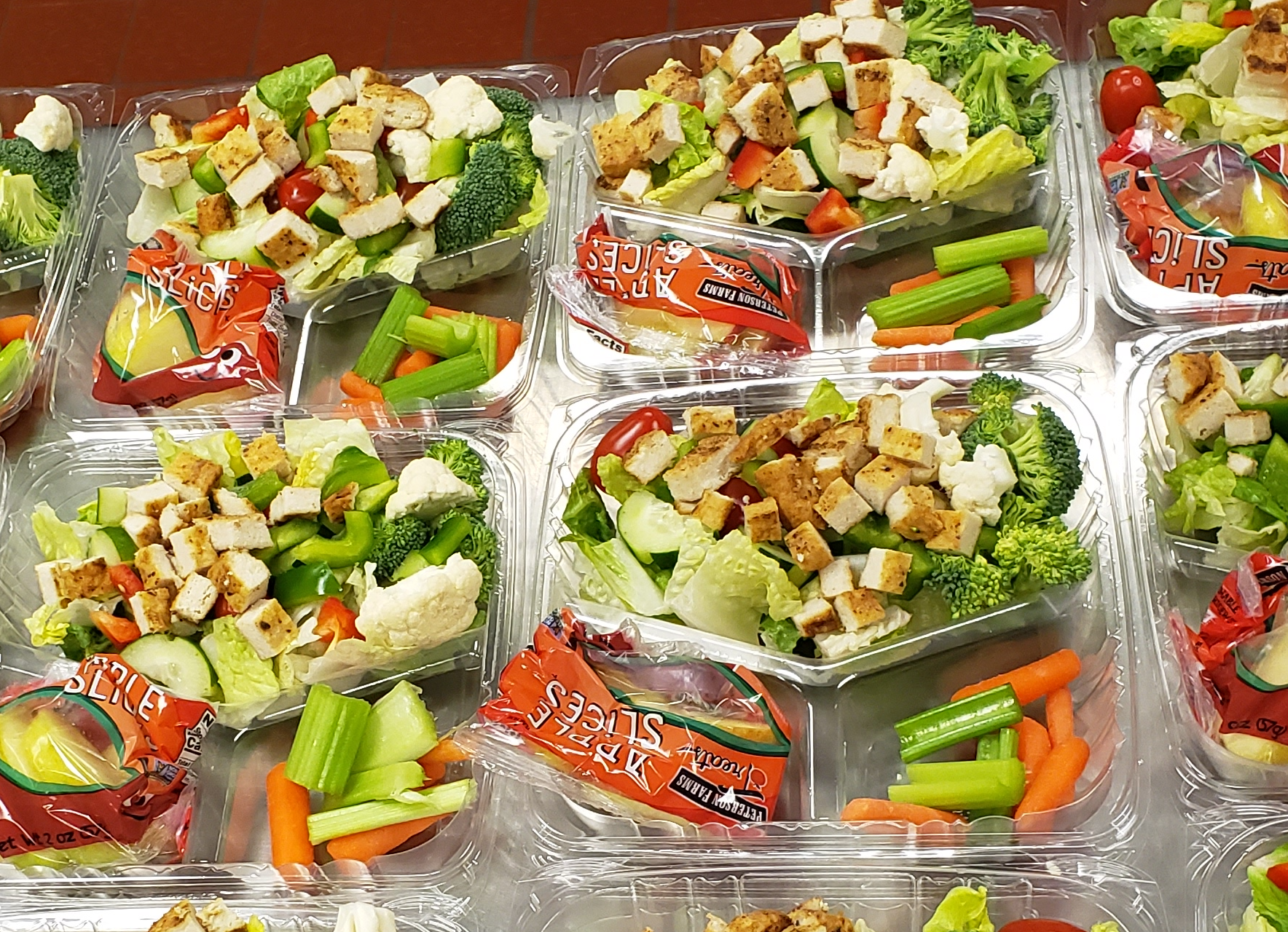 Salad Bar- Monday-Wednesday-Friday, Unless a 2 hr delay or Dunkers.
Pre-made salads for Elementary & Middle School
The 3rd & 4th graders may order a salad at breakfast time for the day of, if they don't want the hot meal that day.
Food Service Director-Nutrition, received a Grant for a salad bar for our High School. In return, I then made salad tickets available at our Middle School & our 3rd and 4th graders at the Elementary.
The salad tickets are available at breakfast the day of, they allow you to check what you want on your salad and ready for pickup at lunch. Anyone regardless of Free, Reduced or Paid may order a salad, but you must take if you order.
Our Salads come with Meat, Fresh Veggies & Fresh Fruit also a grain and 8 oz Low-fat milk.
Elementary-Anyone in the 3rd & 4th grade or staff can order a salad. Please fill out a salad ticket and turn in by 9 am. This would replace their lunch tray.
Middle-Please turn in a Salad ticket by 8 am.
High-Salad bar
Our Menus are updated as well.
2 oz meat= Choices include. Italian Chicken-Pepperoni- Ham-Turkey.
Veggies= 3/4 Elementary & Middle /1 cup- HS
Fruit= 1/2 cup Elementary & Middle / 1 cup- HS
W-G = 1 oz Elementary & Middle/ 2 oz- HS
8 oz low-fat- milk
We want to make sure every student receives a hot breakfast and lunch this year. So please make sure to send in payments with your child. No child has ever, or will be, denied a full reimbursable lunch tray / Alternative meal. Although, there is a -$10.00 limit on charging extra items.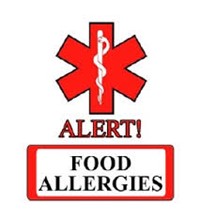 Food Allergies
Students with Food Allergies:
Students with medical conditions such as food allergies and diabetes may request a modification to school meals by completing a Diet Order form. Parents may obtain a Diet Order form from the cafeteria manager or school nurse. The form must be signed by a physician and returned to the cafeteria manager or sent to:
Valley High School Attn: Shanna Cox @ 1821 St. Rt. 728 Lucasville, OH 45648. For more information, contact Cafeteria Manager (Shanna Cox) at 740-259-6606 or your school nurse (Melissa (Missy) LeMaster) at 740-259-2611.
*Attention: Food Allergies-We have a lot of students that have not turned in a Doctor's note. Please be advised, in order to comply, we must have a Doctor's note every year. If they no longer have food allergies, we must have a note as well.
Thank you for understanding, any questions or concerns please feel free to call 740-259-6606.
USDA Policy
This institution is an equal opportunity provider. Nutritional data on School menu.com should not be used for and does not provide menu planning for a child with a medical condition or food allergy. Ingredients and menu items are subject to change or substitution without notice. Please consult a medical professional for assistance in planning for or treating medical conditions. USDA LEGAL - The U.S. Department of Agriculture prohibits discrimination against its customers, employees, and applicants for employment on the basis of race, color, national origin, age, disability, sex, gender, religion, reprisal, and where applicable, political beliefs, marital status, familial or parental status, sexual orientation, or all or part of an individual's income is derived from any public assistance program, or protected genetic information in employment or in any program or activity conducted or funded by the Department. (Not all prohibited bases will apply to all programs and/or employment activities.) If you wish to file a Civil Rights program complaint of discrimination, complete the USDA Program Discrimination Complaint Form, found online at http://www.ascr.usda.gov/complaint_filing_cust.htm... Or at any USDA office, or call (866) 632-9992 to request the form. You may also write a letter containing all the information requested in the form. Send your completed complaint form or letter to us by mail at U.S. Department of Agriculture, Director, Office of Adjudication, 1400 Independence Avenue, S.W., Washington, D.C. 20250-9410, by fax (202) 690-7442 or email at program.intake@usda.gov. Individuals who are deaf, hard of hearing or have speech disabilities may contact USDA through the Federal Relay Service at (800) 877-8339; or (800) 845-6136 (Spanish). This institution is an equal opportunity provider.
--