The South Central Ohio ESC partnered with local leaders and business owners to provide a Youth Max Leadership Conference on December 7th. Students who took part in the conference received a certificate of participation and a free copy of John Maxwell's book, Sometimes You Win, Sometimes You Learn for Teens.
One senior and one junior from each of the member districts were invited to attend the leadership conference. Senior, Lucie Ashkettle, and junior, Maggie-Mae Clark, attended the half-day training from Valley High School. Our students had a positive experience and gained valuable insight on leadership skills.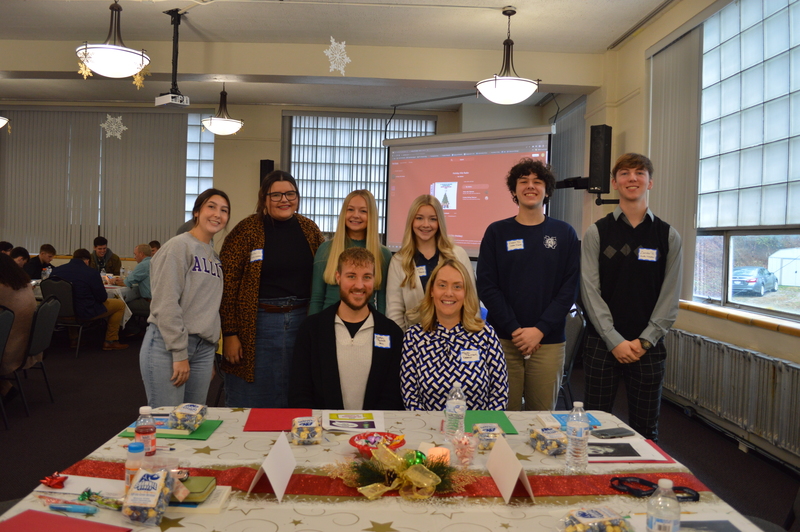 Maggie-Mae Clark and Lucie Ashkettle are pictured along with attendees from South Webster High School, Notre Dame High School, and mentors from Shawnee State University and Desco Federal Credit Union.